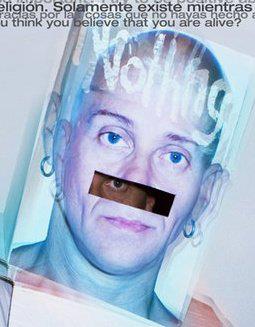 Biography
"Art can seriously damage your health. You can become a free thinking spirit with no attachment to the constructed reality".
"The art of life; respecting it while enjoying it. To be 100% present and totally honest in the creative process is the essence. Form, style and material are totally irrelevant and can take any shape whatsoever. I am human, so anything human is not unnatural to me. What the beholder feels and thinks about the art, says nothing about the art, but everything about the beholder".
Peter was born in 1961, Stockholm (Sweden). After art school he did exhibitions in Sweden, England and the USA. At his 8 month solo exhibit in New York, the headlines read "Swedish Picasso opens New York City exhibits". In 2001 Peter was the focus of a lecture given by a British curator at the Guggenheim museum in Venice. Exhibition in 2002 with Rauschenberg, Jim Dine, Cristo and Arman.
Peters artwork is intrinsically textured, displaying a controlled forcefulness, executed in vibrant and powerful expression. There is fluid continuity between his representational and abstract art – both showing no difference – yet infused with substance of thought. Peter works in different techniques: Oil paintings, gouache, charcoal, aquarelle, ink, textile, photo, lithographic and serigraphic prints, as well as sculptures done in bronze, stone, wood and welding. Computer art, film, music and clothes design also belong to his extensive oeuvre. Peter has recently published the book "-+=", which deals with those things and events that form us into becoming the persons we are.
At the beginning of 2010, Peter moved to Palma de Mallorca.
Litografier av konstnären